There's always a time when you just want a bit more oomph, to give the girls a little boost. Push- Up bras are popular with so many women, but how do you know which one to choose? There are those out there to achieve the ultimate cleavage and others which aim to make you look  at least 1 or 2 cup sizes bigger for a more fuller shape. But how do you choose…they all look so good!
So the girls at brayola decided to do the only thing we could do…share with you the best secret weapon a woman can have… The push up bras!
These are what brayola would consider the best push up bras in shops now! 
Prepare the girls for take off….
1.Wonderbra: Full Effect Bra- $45
If you're looking for the maximum cleavage effect, we would recommend checking out Wonderbra's Full Effect Lace. The best way to describe this bra is, a boob job minus the cost. Expect not to be able to see your feet! The Wonderbra Full Effect  bra combines super lightweight gel and air within a contour shaped padding to naturally enhance your bust from every angle. Genius!
2. Frederick's of Hollywood- Heartbreaker Push Up Bra $34
The Frederick's of Hollywood Heartbreaker is another top player, if you're looking for maximum cleavage. This bra has been compared to the Victoria's Secret Bombshell range, in the way that it feels.  What we love the most about the bra, is that it comes in a range of great colors (11 to be precise!) 🙂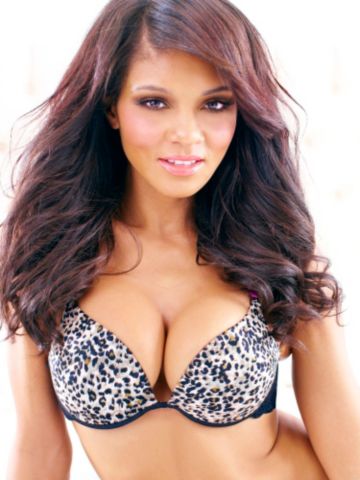 3.Victoria's Secret: The Bombshell (formerly know as Miraculous) $55
Well we couldn't have our top push up bras post without including our best friend Victoria's Secret 🙂 Of course V.S is famous for making our girls look perky and pushed up, and once again they do not fail us in this bra! The Bombshell bra claims to add 2 cup sizes, and boy does it do what it says on the box! The Bombshell comes in plenty of colours and designs to match every outfit in your wardrobe 🙂
4. Aerie – Drew $30
The tag line for the Aerie Drew bra describes the bra perfectly…. "whoa!" Another bra that promises to add 2 cup sizes, and it sure does. What we love most about the Aerie Drew bra is the versatility that it offers. It is hard enough to get a good bra, but one that has multi strap positioning…we fell in love (and know you will too!) This bra is super for giving you great shape and cleavage 🙂
5. Maidenform Feeling Sexy Ultimate Gel Push Up Bra $25
When you hear of Maidenform, you think comfort…well now think comfort and sexy push up! The Feeling Sexy Ultimate Gel Push Up Bra is a wow bra, that is comfortable and pretty. It gives the girls the boost you're looking for whilst feeling super sexy….the only down side, no matching panties! If you are a cup size A-C, this bra will become your new "push-up" best friend, it certainly has our seal of approval!
We love all of these push up bras and think they work wonders, but we would love to know is… which push up bras are your favorites?
Love
the brayola team
xoxo