Starting 2012 fresh means throwing out the old, and bringing in the new! We always want to start out how we mean to go on.  At  brayola we're always talking about putting your favorite bras into your online brayola drawer…but it comes to the point where you have to organise your real underwear drawers. This means, having to make the important decision of whether to keep, or throw out old bras. Now I don't know about you, but I am a sucker for feeling sorry for my old bras. We had such good times together, it was trustworthy, comfortable and so what if it looks a bit old and lost it's original color, it still works? If you also have this attachment to your old bras, the girls at brayola, have gathered together some excellent tips to keep them in your life, and reuse them as something new 🙂 Remember to keep the details of your favorite bras safe and locked up in your brayola drawers , visit brayola if you haven't already done so!
Here are our Top Five tricks to transform your old bras!
1. Shoulder pads
The picture above is an extravagant Jean Paul Gautier creation for women to enjoy the effects of shoulder pads attached to their bra. If Jean Paul Gautier uses this trend, so can you, especially if you have a padded bra. If not, a regular T-Shirt bra will work too. All you have to do is cut round the cups, and either sew them to your chosen top or jacket (which is what I would do!) or copy JPG, and attach them to your bra, to wear under anything! Be warned, when you sew them into you clothes, make sure the pads sit comfortably on your shoulders first. *warning, if you have a large bra…put it on your shoulders before to check your not going to look like the Michelin man!

2. Create a new bra
It depends on how creative you are (and how much time you have on your hands) for this next idea. Quite simply- give your bra a makeover. Look at customising your bra, think about dying it another color, a mixture of colors (the hippie look) or if you want to go all out, buy some crystals and really pimp out your bra. For ideas(or to cheat and buy one) check out etsy and search for bras.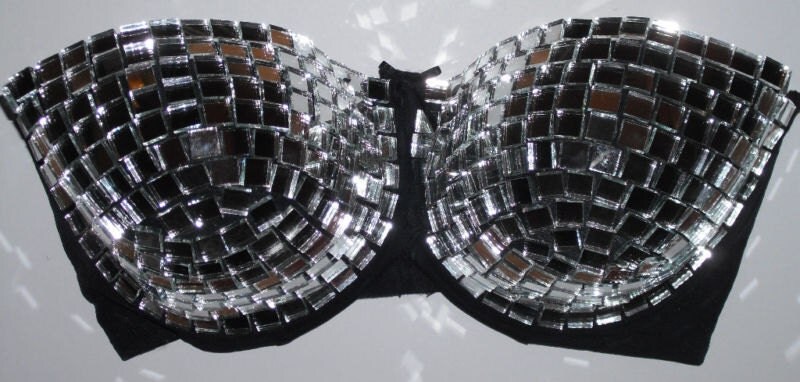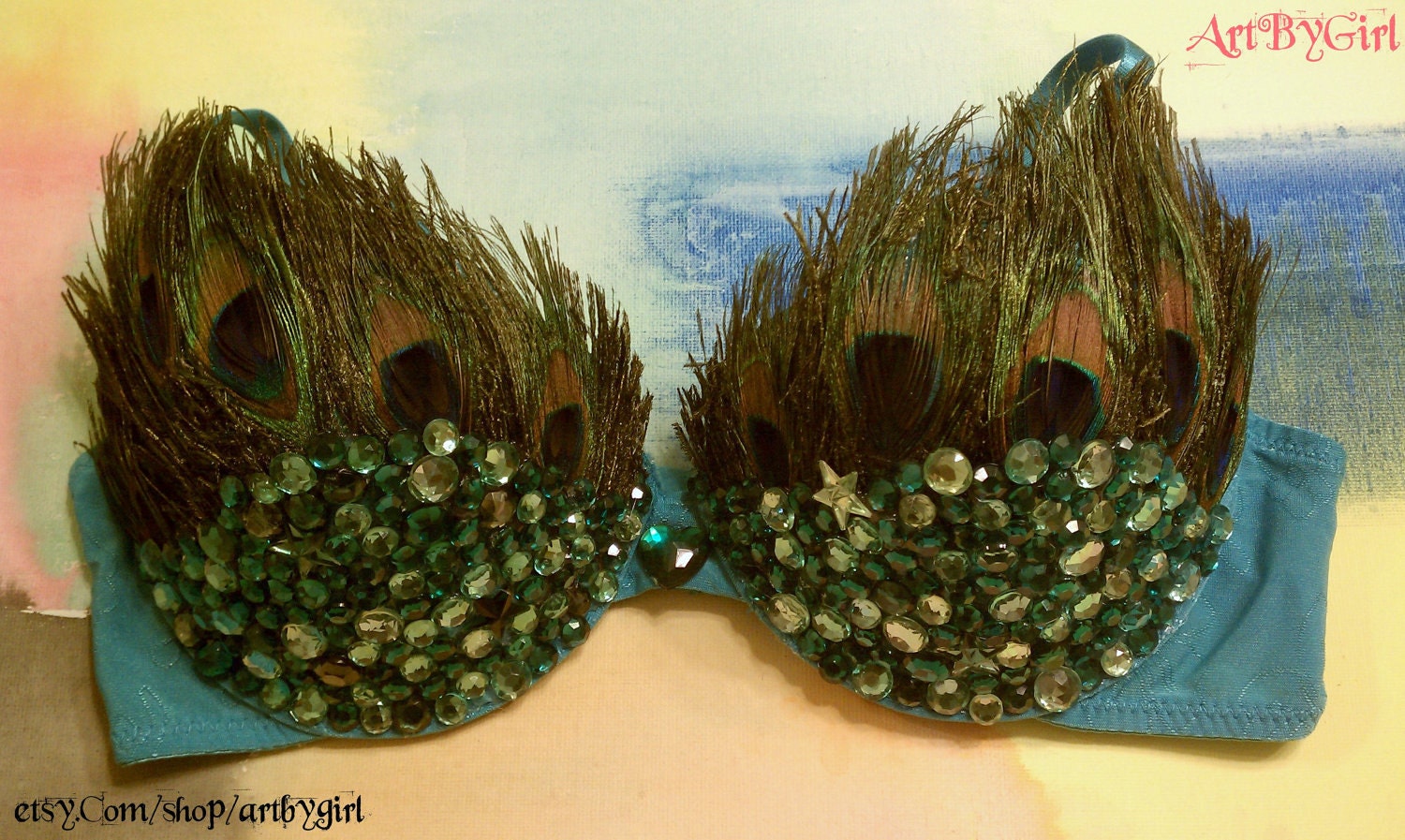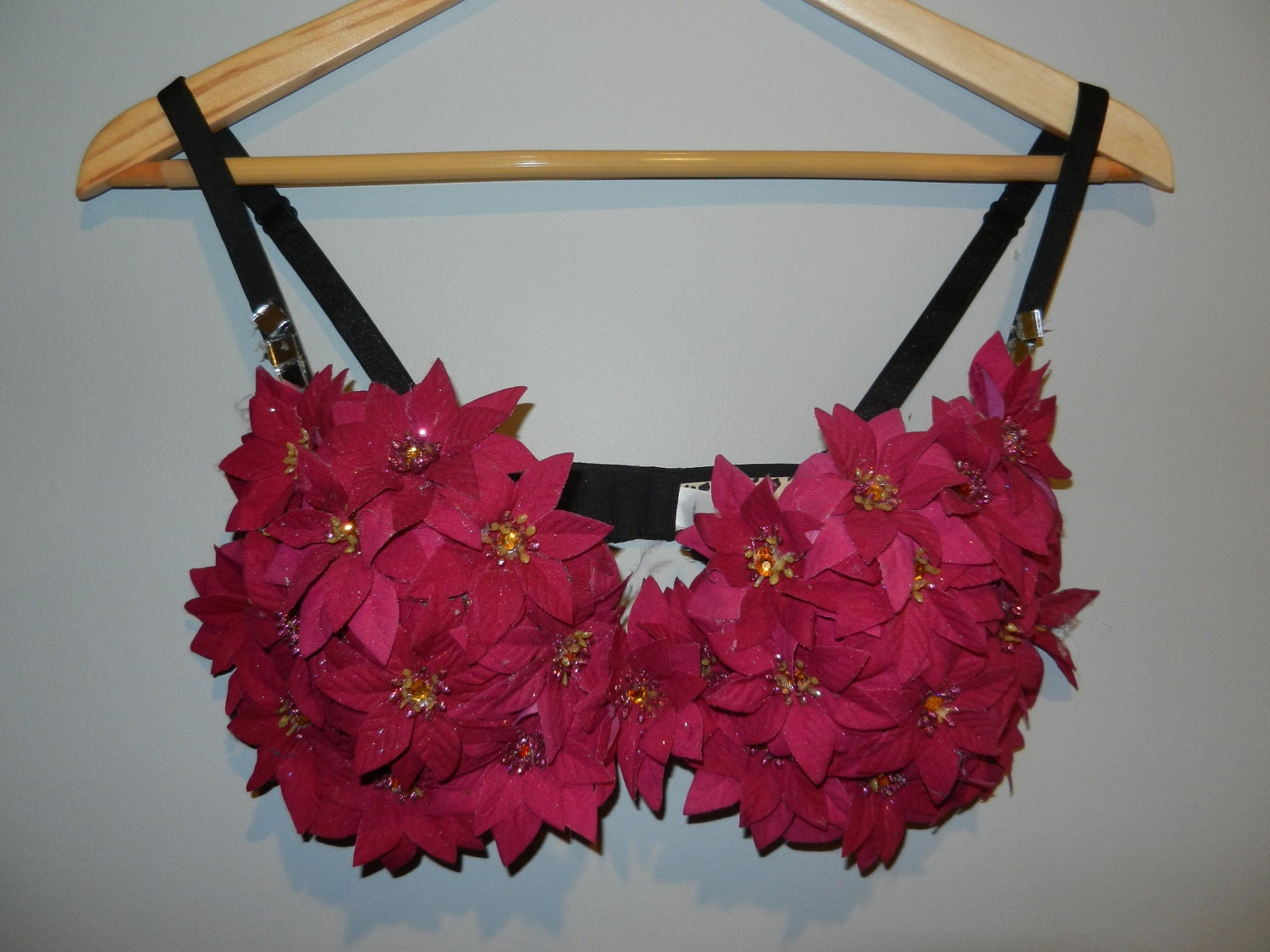 3. Knee pads
Ever decided to go skateboarding? How about washing the floor by hand? Or just generally find yourself on your knees a lot? If that's you…let me introduce you to…Old bra knee pads!!! Similar concept to the shoulder pads, but home made knee pads may come in useful for lots of situations, ice skating, dancing, or if your prone to falling over! These easy to create knee pads, may just save your life one day, all thanks to that trusty bra. To make, simply cut the pads/cups depending on which type of bra you have and simply sew a strip of material to the edge of the pads. Wrap them around your knee and tie or keep in place with a safety pin, and voila your own set of knee pads!
4.  Re-usable parts
Why not take apart your bra, and use every part of it! When it comes to the clasp, unpick the hook and eye, and put it in your sewing basket (yes, every woman has a sewing basket, or wishes they had one). You never know when a button pops off, or something just needs to be held together secretly. This is your perfect opportunity to use the old hook and eye.
You can also re-use the straps of your bra, two different ways. Firstly, if your straps are detachable, then just re-use them for another bra (or keep them in case of emergencies).  Secondly, sew the two ends together of one strap and hey presto, you have your own headband, which you can now customise, if you want.

5. Donate to a good cause
Finally, if you believe that your bra could change the world (which it could) then you could consider donating it (or them) to charity. There are some great charities that really need your bras, whether its third world countries or recycling and donating the proceeds to charities, such as breast cancer awareness.

If you do choose this option, remember to store all the details of your bra into your brayola drawer…you may be able to replace it quicker than you think 🙂
So, now we have established there are lots of ways to put your old bra to good use. The team at brayola want to know, what do you do with your old bras? Have any other crazy ideas, of what we can do with our old bras?
We want to hear them 🙂